No, we don't restrict our outside-Botley dance outs to pubs named 'The N Bells'. Really.
The Eight Bells at Eaton is an old favourite of ours, and while they were still restricted to largely outside activity, the weather was up to allowing us to mildly disturb those enjoying a summer evening with food and drink.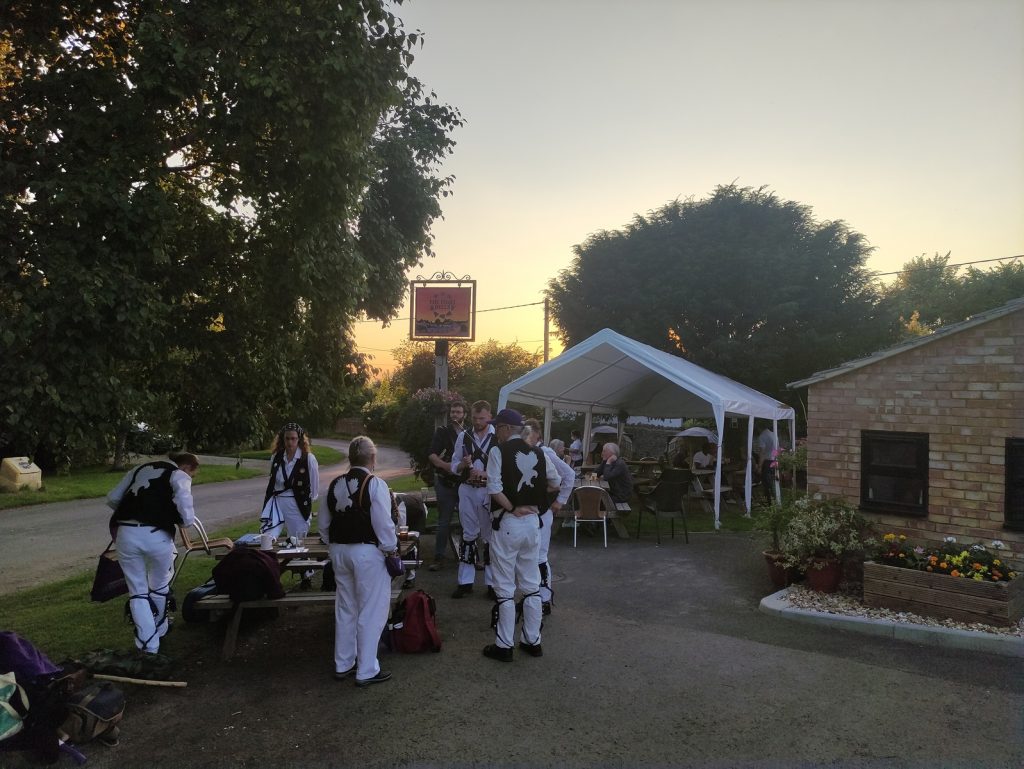 We also took a good look at the pub sign. It's relatively new, and painted by our very own BarberaP. It looked quite magnificent in the evening light. She's also restored the predecessor sign on which it's based, which now hangs inside the pub.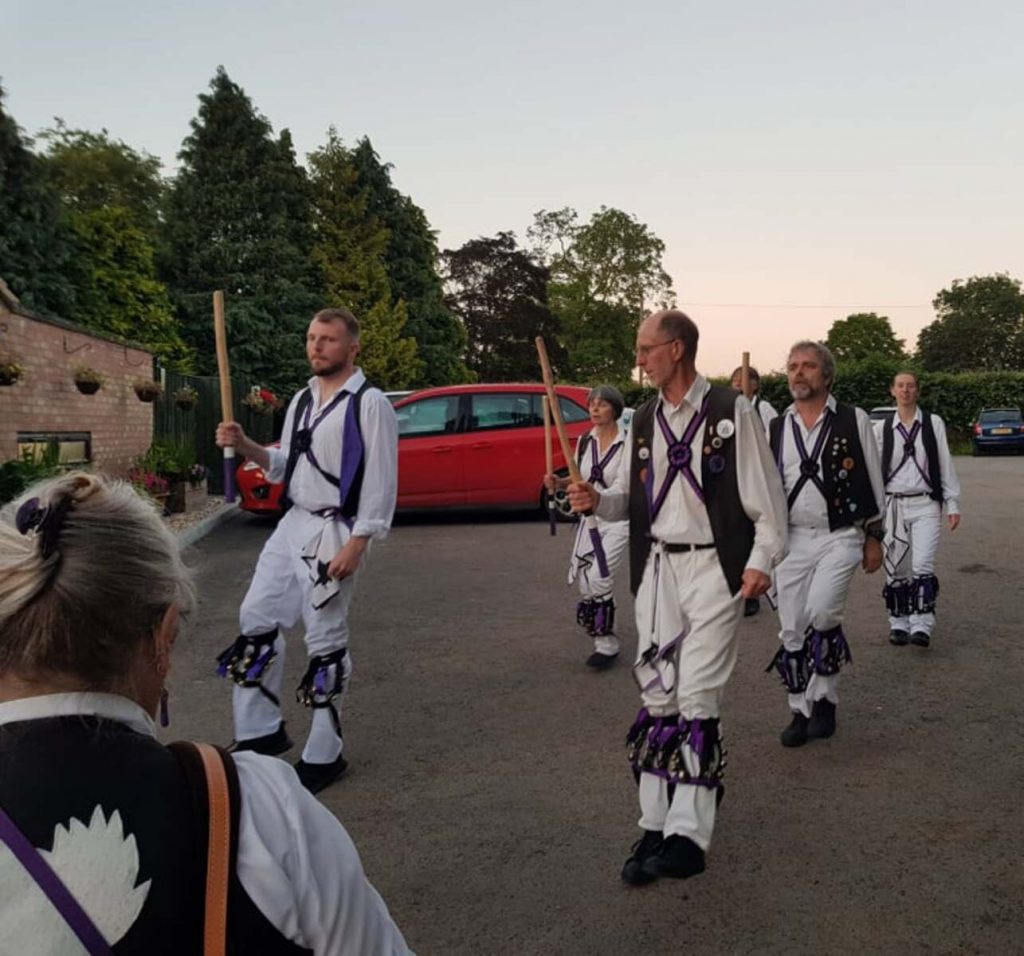 We weren't overflowing with dancers, and were interrupted by the arrival of spring rolls and chips that required attention, but as a way of losing a bit more of our dance rust, it was very just what we needed.