July dawns, and with it a summer evening with our old chums Old Speckled Hen. They were feeling short of match practice, so just came to watch.
It was one of those evenings rare in an English summer, where it was not only warm but the half-promise of some rain did not materialise.
Our new recruit, Josh, has only had a limited opportunity to practice. But by heck, he's learned quickly – and looks the part, too.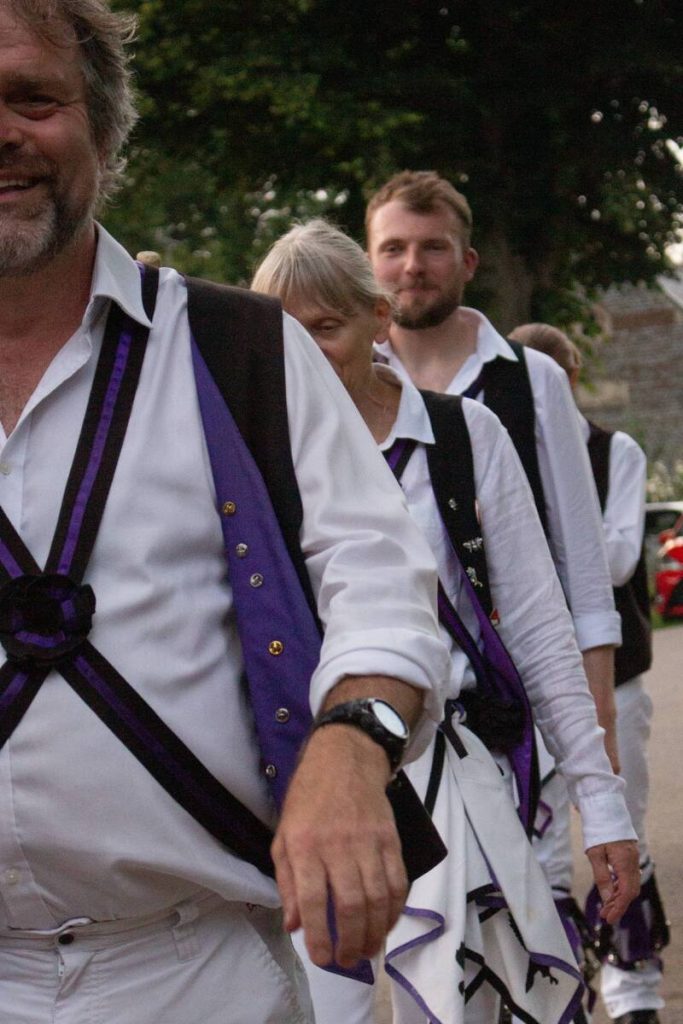 With the help of a dancer borrowed on the spot from Headington Quarry, we danced into the dusk, and finally managed to entice the assembled Hens into an impromptu dance.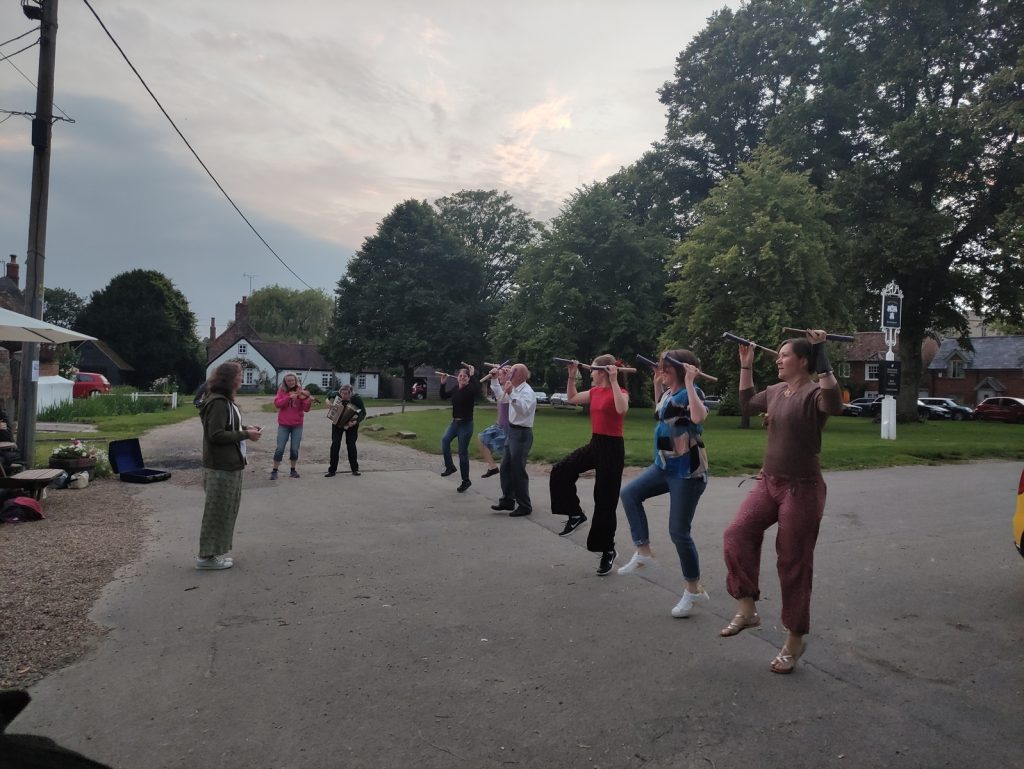 When we'd all finished with a mass Bonny Green, time for tunes and songs as the sun set. Oh, summer dance outs. We've missed you.