Chippenham Folk Weekend – starting at 1000 with a North West Clog and a Border side and soon after with NW Clog and Molly side!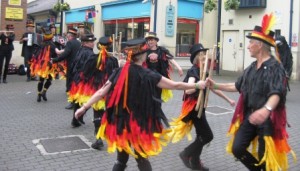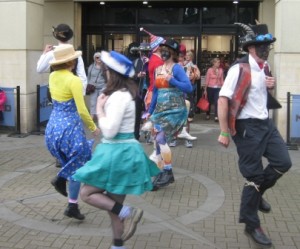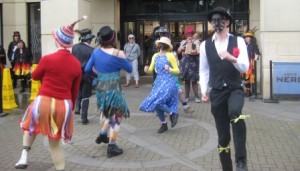 Quick dash to main stage in the big top at midday – with the Cry Havoc Big Band!  Good to see Steve back Strumming!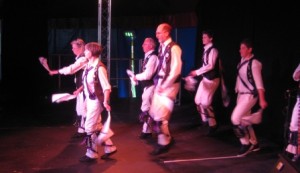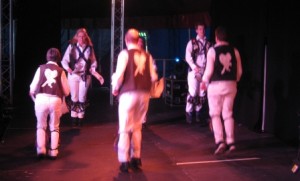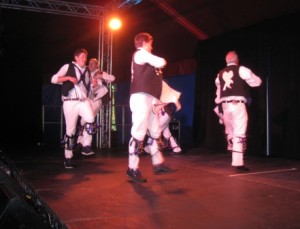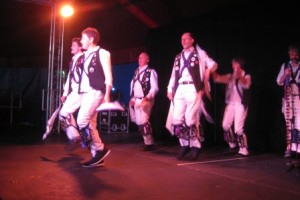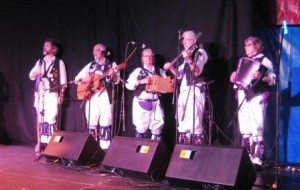 1330 assemble for processional
Quiz – Why has Mick not got a partner?
1!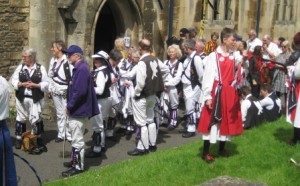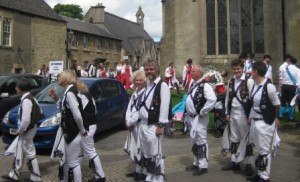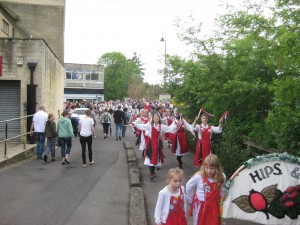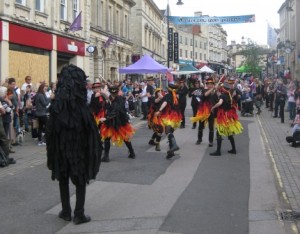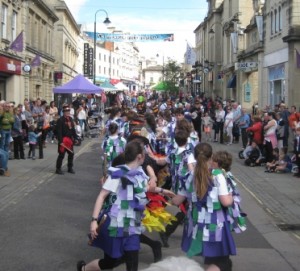 Monster from the black lagoon! and a splendid long set from National Youth Folk Ensemble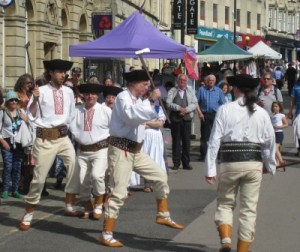 Even a folk dance side from Slovakia – actually from London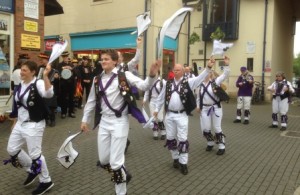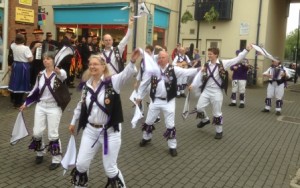 And good to see Susie back dancing.
Last dance at 5pm – a long hot tiring day – but many thanks to organisers – great planning to put us with Traditional Welsh, Slovakians, NW clog, Rapper and Molly sides  – a great festival for dancers.