The Plough at Long Whittenham is another of our regular summer stops, and it was great to be back in their garden. There were a goodly number of locals there, enjoying a warm late July evening. Unusually, not many of them ran away the minute we got going.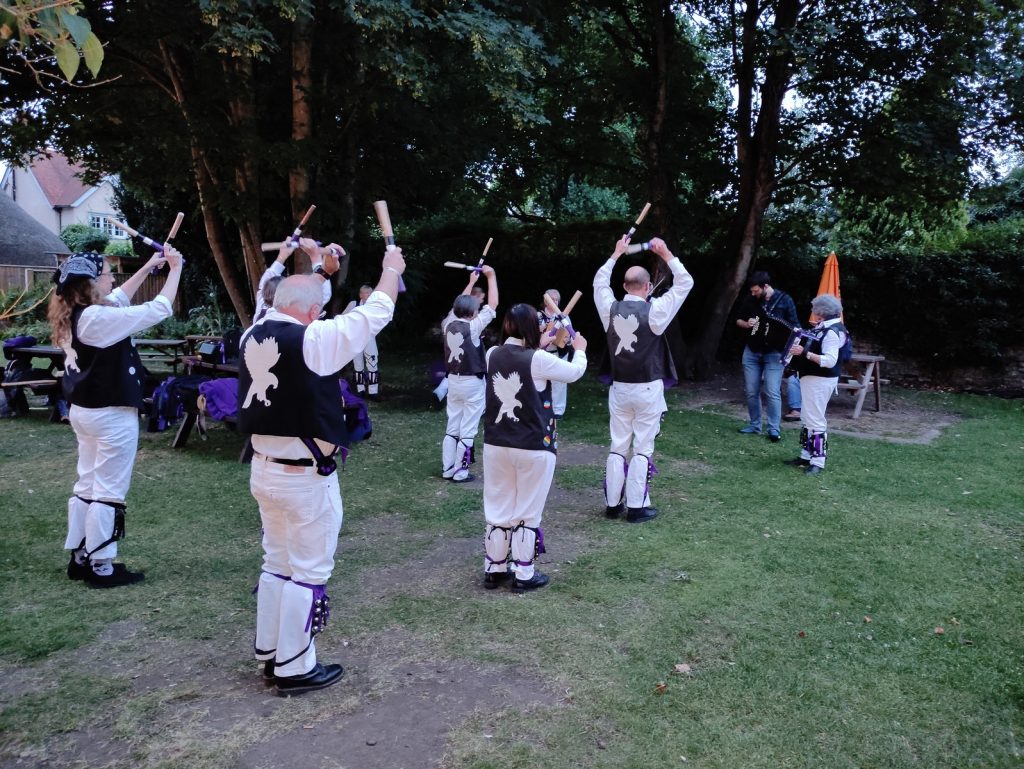 We'd been hoping some of Towersey Morris might also turn up, but in the event we were undisturbed.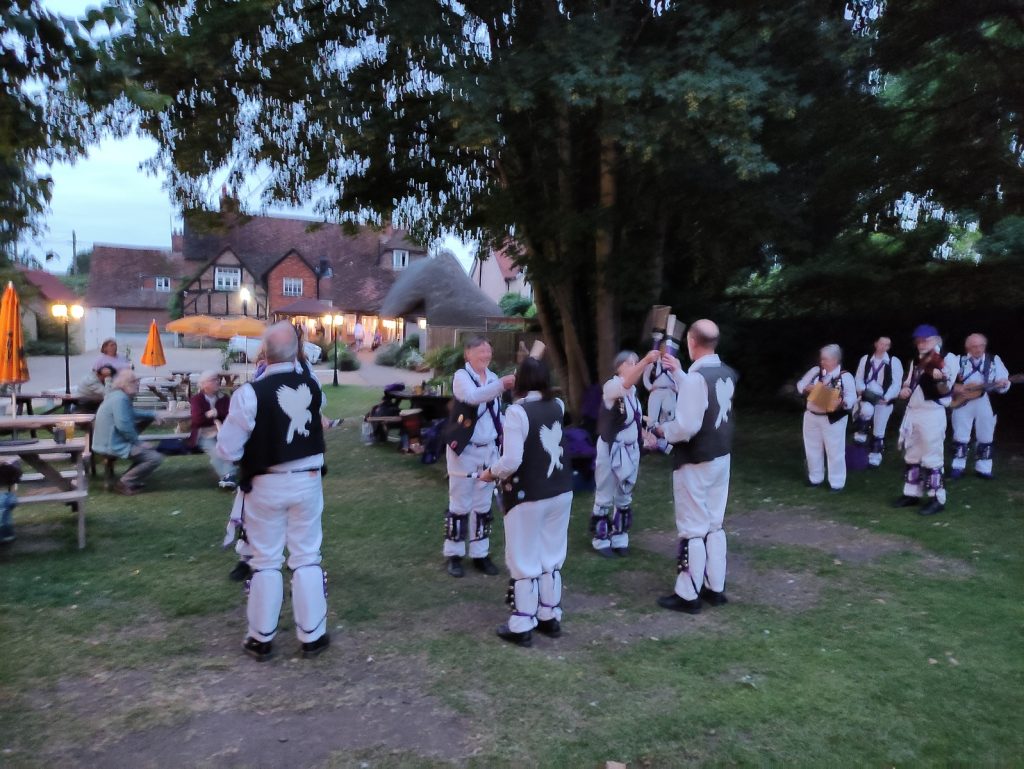 We did our usual thing – some dances followed by some tunes and songs as night fell.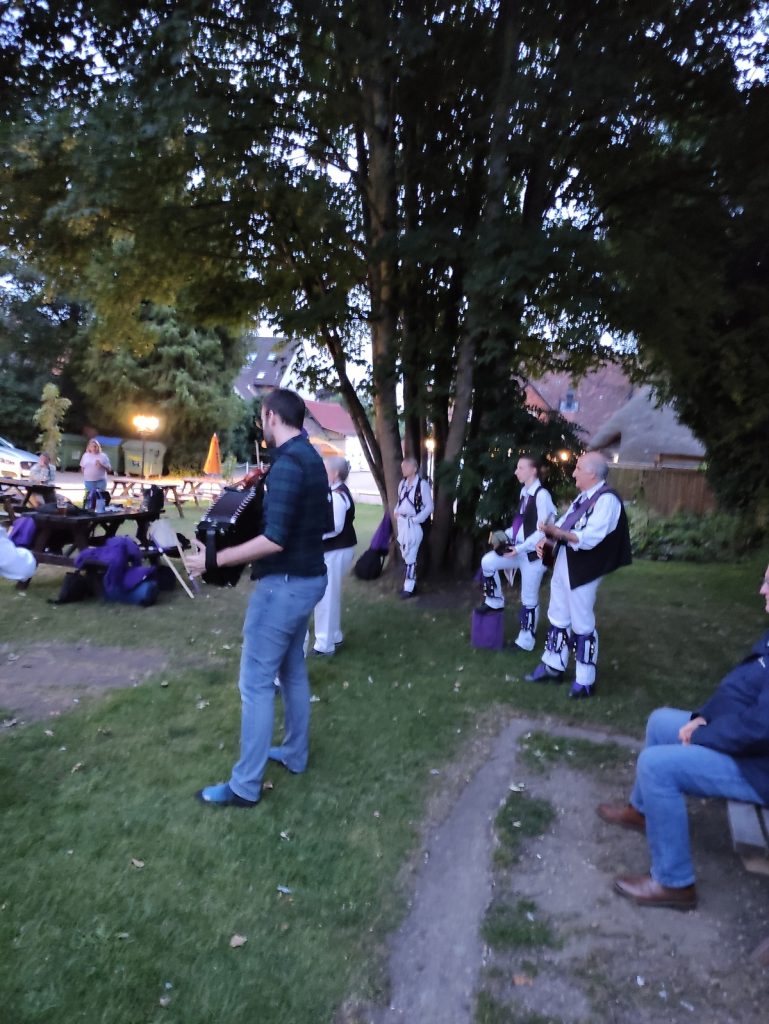 In truth, we remain a bit rusty and unpractised. But after the last 18 months, we'll settle for being rusty and unpractised but out dancing again.