Somehow we seem to be managing quite a media blitz at the moment. Fresh from our Oxford Mail appearance, also picked up by its sister publication the Oxford Times, Mick and Jim found themselves talking to Alex Lester on afternoon BBC Radio Oxford slot, and even playing a quick tune as well. The action starts 14 minutes in.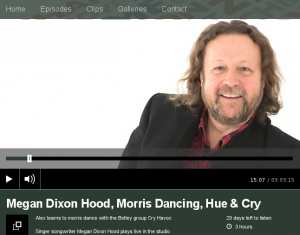 Listen on iPlayer.
We even spent couple of minutes teaching him a little dancing.
Check our Facebook feed.