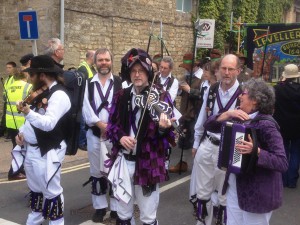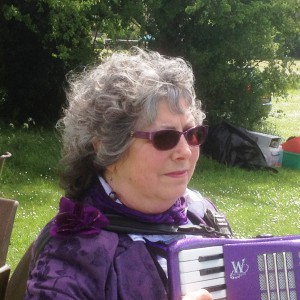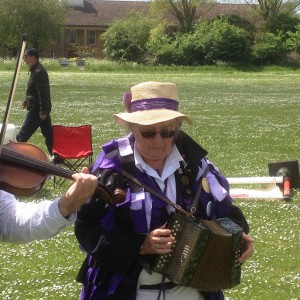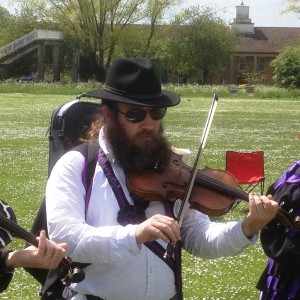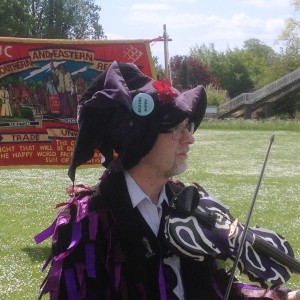 Levellers day May 16th Burford
Getting ready – to march them up to the top of the hill – but fortunately not to march them down again!
We processed to the recreation ground at the top of the town from the church at the bottom
At the top the musicians, apart from playing splendidly played that old game – see no evil, hear no evil, speak no evil and wot me evil! Your guess!