A favourite dance out – Marston Court Care Home – a very much appreciative audience and great scones!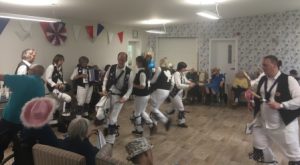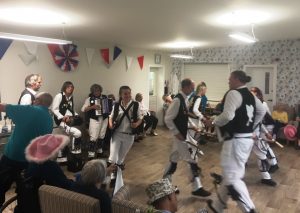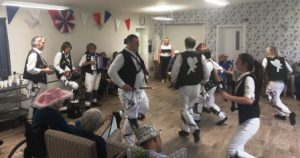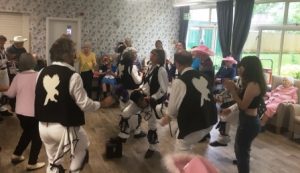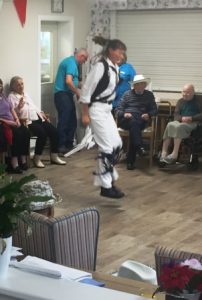 Look carefully for Barbara's coach who cannot help but offer guidance from the sidelines – a great jig!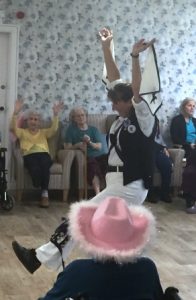 Thence to the Victoria Arms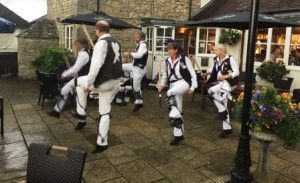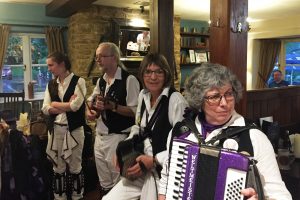 One the rain started we retreated indoors when Lelesy showed us her Mick Jagger impression – good eh!   And Isabelle showed us her goldfish impression!