Dance out the Old Speckled Hen – with their two new chicks!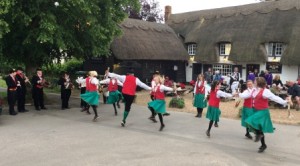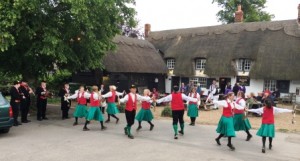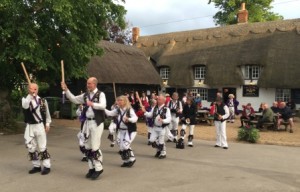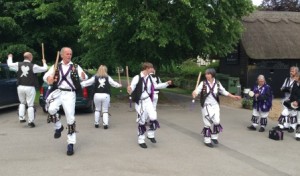 Note the chap sitting on the far right – William Kimber!  What a coincidence – he is the grandson of the very William Kimber whose other relative we danced for last week and of course who did so much to revive the Morris!  His dad is William Kimber and he has a son – guess his name!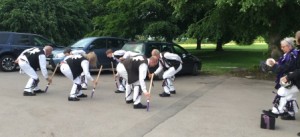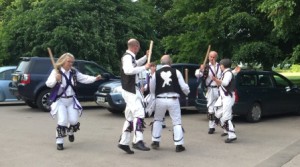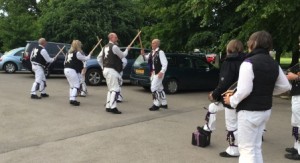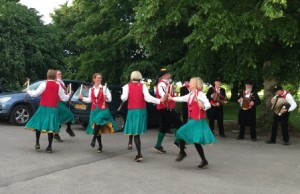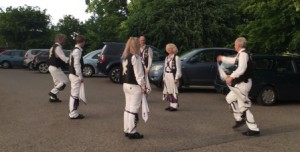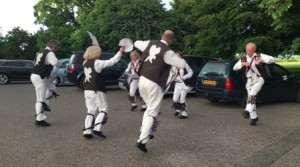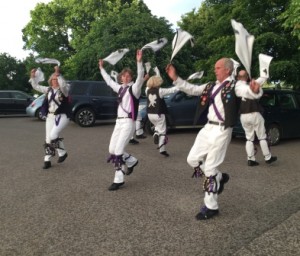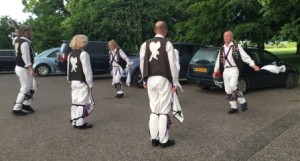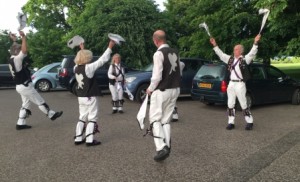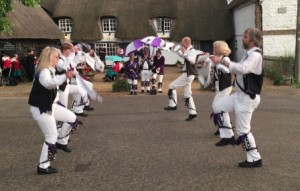 Mick proves to be a dab hand at brolly holding!  What a glorious rainbow! or two!