First weekend in July and Havocs are causing it in Towcester at the Rose and Castle/Queen's Oak weekend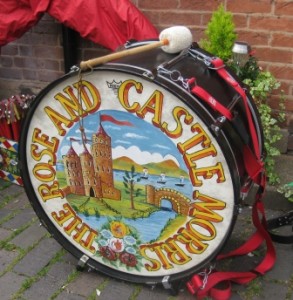 Dance out in Rugby with Earlsdon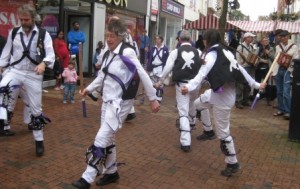 And Mutineers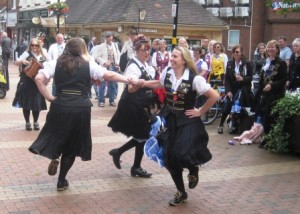 John is lost in the new season fixture list – how will OUFC do?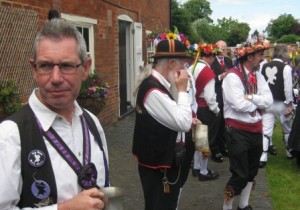 The band at the Bull near Rugby – lunch stop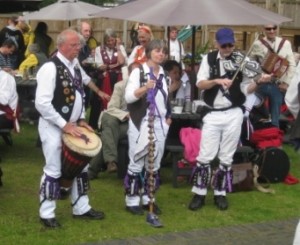 Sunday saw all sides at Stoke Bruerne lock dancing out.  A side with three fiddles!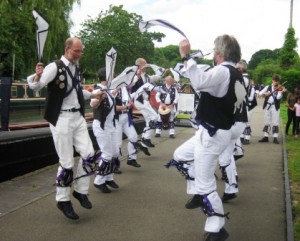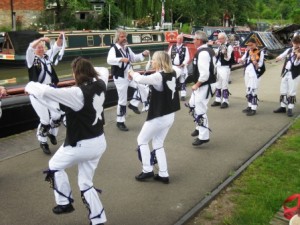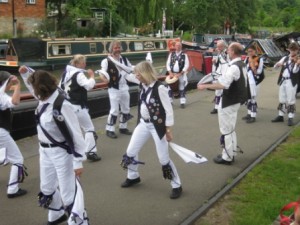 Old friends Old Speckled Hen were amongst the 16 sides at the lock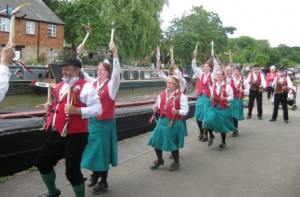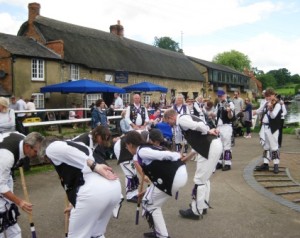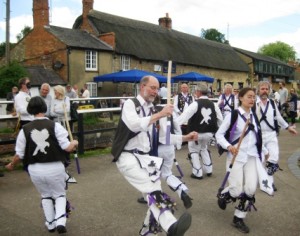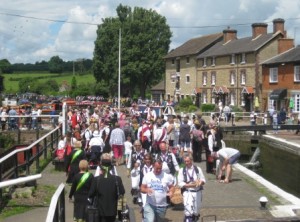 Well what luck with the weather – we all stayed dry except Esther and Elsa who decided on a postprandial stroll on Saturday night between the feast and the dancing and who caught the storm – Esther was a short head winner in the Morris Stakes at Towcester races!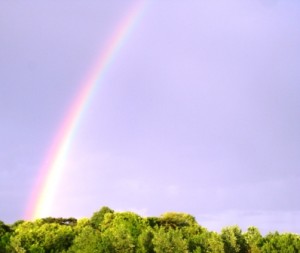 Our thanks to our wonderful hosts who put on a great weekend.
And – well – what do we say – comments like 'slick', 'impressive' and well 'turned out' – yes they meant us – Havocs!  Well done to all!