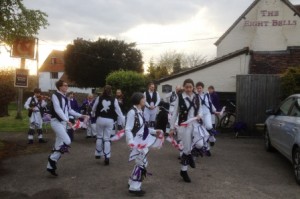 A sunny evening in Eaton and a good turnout – of dancers and musicians.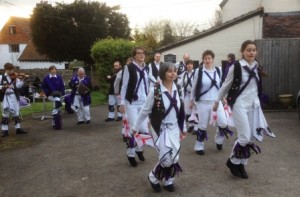 Our subs bench – waiting to be called on!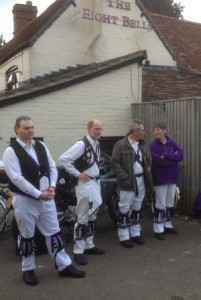 Elsa and Esther strut their stuff for the first time – well done.  A first for Havocs – a side with average age of less than 30!
Tom gets his first dancer out off to a flier!