A great weekend – Friday night at the Harp pub Glasbury – a good meal and great session with hosts Foxwhelp.
Saturday morning started at a local residential home – risking losing members to the day room!
All escaped and danced at Hay Castle – great crowd – great backdrop.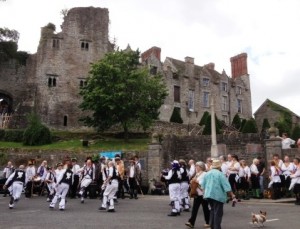 Thence on to the pub – where we ended with a 4 side Litchfield – Vandals!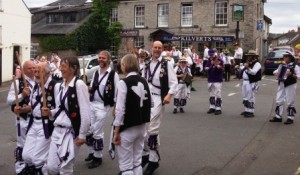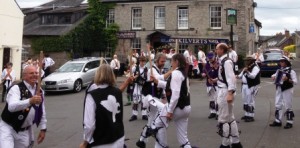 After a dance at the Boat pub we ended up at the toll bridge – with Leominster showing off their jackets and Lesley showing off her flowing locks!!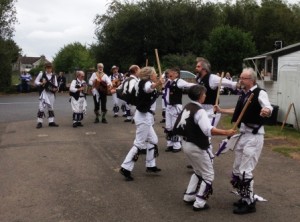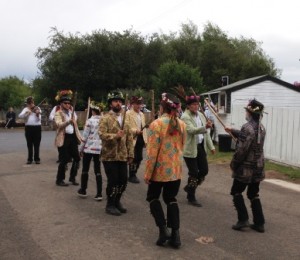 The weekend ended with a splendid Ceilidh at Glasbury, an early night for Nigel and a later night for everyone else.  Overnight sleep was fitful – what with the rain on the tent, sheep bleating and snoring! – but a good time was had by all.